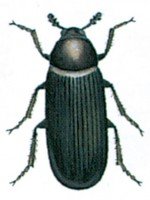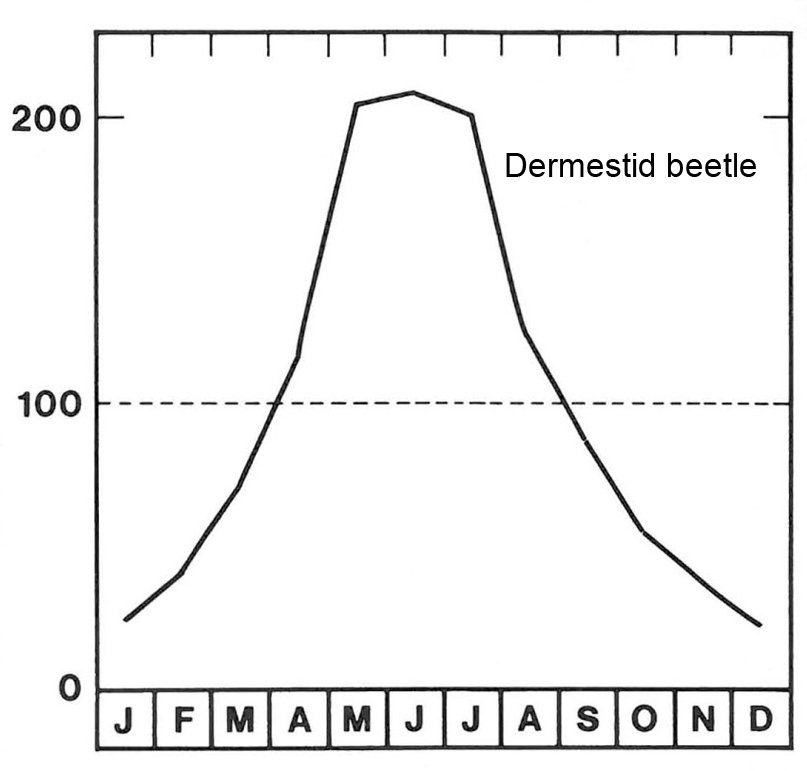 Latin: Dermestes haemorrhoidalis.
A very close relative to the bacon beetle. The adult beetles are plain black or dark brown and have golden undersides. It has gradually become common all over Europe, especially in cities, where one of its main habitats is pigeons' nests. Very littered apartments or businesses where food leftovers and kitchen waste have been allowed to lie for months are also good habitats for the dermestid beetle. Small populations can often get by with the remains found near pet food bowls.
Otherwise, dermestid beetles behave just like bacon beetles. To exterminate you have to be aware that a large number of pupal-ready larvae may be hiding under sweeping lists or under floors, where they are hard to hit with poison. The adult beetles can therefore appear several months after extermination.