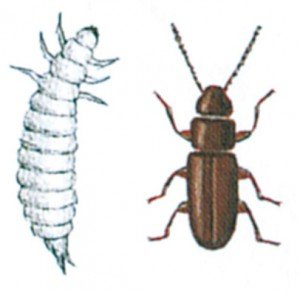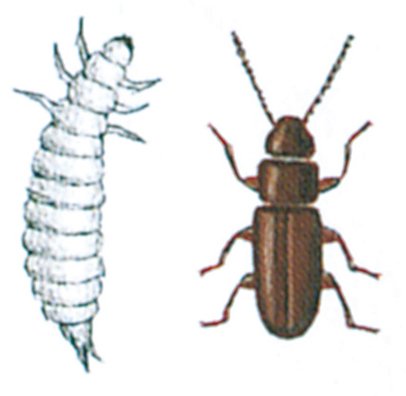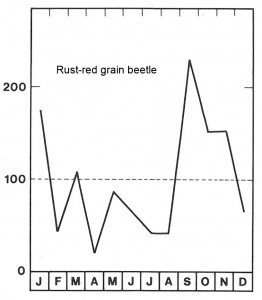 Latin: Cryptolestes ferrugineus or Laemophloeus f.
The genus Cryptolestes is a complex of several species that are all very similar to each other.
They can all occur in grains, bran, flour and the like, often in very large numbers. The rust-red grain beetle is 2 mm long and it is uni-coloured. The sides of the head and the prothorax are lined with one plain line. In grain storages it occurs in the same manner as the saw-toothed grain beetle, namely as a secondary pest associated with a weevil infestation. It requires a quite high temperature, 23 ° C, to be able to reproduce, and it is not as common as the saw-toothed grain beetle. Its reproduction capability is slightly higher, up to 60 times the original number within one month when the temperature is in the range between 32 and 35 ° C.