Latin: Trichophaga tapetzella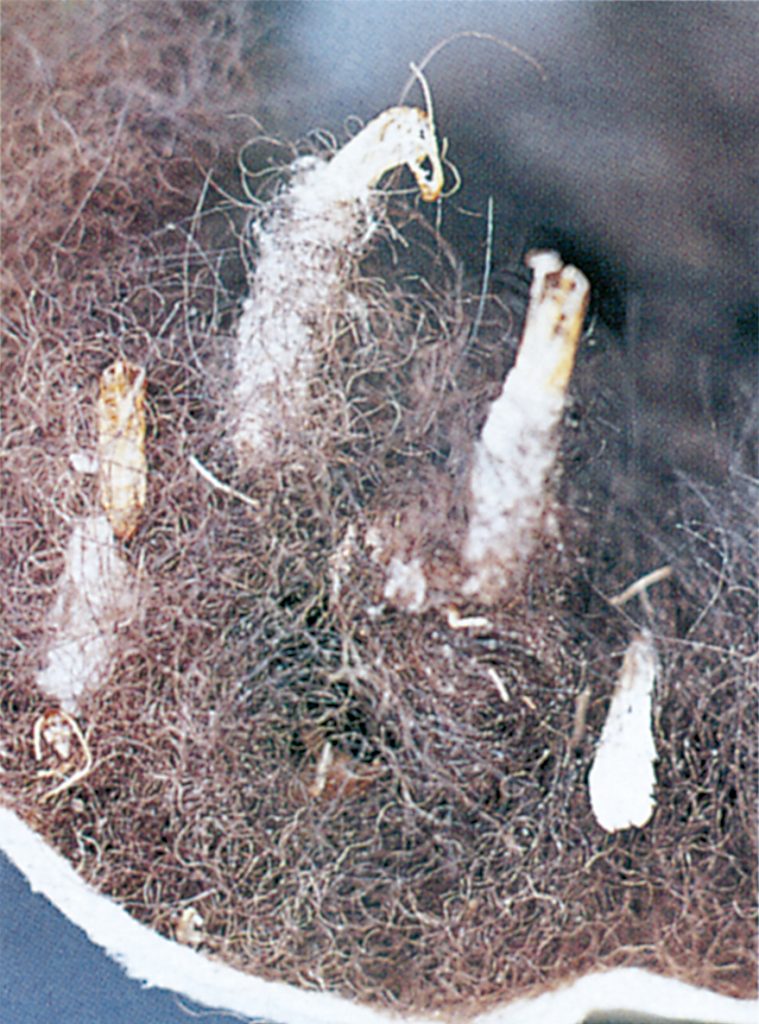 This is the largest of the moths that attack textiles, and it has a tendency to• feed more on coarser materials than the other textile moths, including such things as horse hair, coarse furs and skins.
Like the preceding species it thrives in humid conditions, and nowadays it is found especially in outhouses and stables. It does not attack wallpaper, but is a serious pest of tapestries hung on damp external walls.