Clothes moths and other insects which attack textiles are, in general, shy of the light, so woollen goods that are stored away in cupboards and chests are especially at risk. However, carpet beetle larvae form an exception, for they do not go out of their way to shun the light, and they may, for example, feed on woollen curtains.
The eggs of insect pests are easily destroyed by brushing, beating or vacuum cleaning, so textiles which have lain undisturbed for a long time are the most likely to be attacked.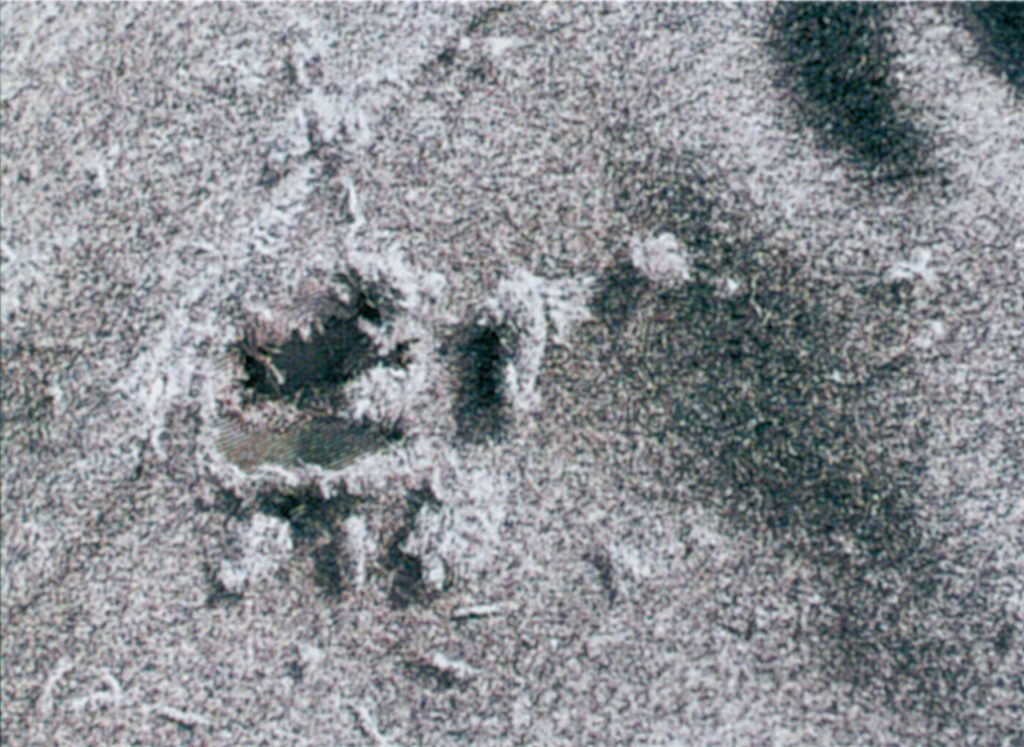 As mentioned on p. 94 insects that feed on wool are dependent upon a dietary supplement in the form of 'dirt' on the material. It is, therefore, important that clothes should be clean before they are stored away for any length of time. Materials that are newly washed, chemically cleaned or pressed with a warm iron will be free of pests and will need no further protection apart from being packed carefully in plastic or paper bags which are properly sealed. Under such conditions it should not be necessary to take any further precautions, but in the case of clothes kept in cupboards or chests, which are not hermetically sealed, it is advisable to protect them by spraying with a suitable insecticide. The insides of wardrobes, including all cracks and crevices, should also be sprayed. Such treatment should protect clothes for 1-2 years, depending upon the extent to which the insecticide layer is subjected to sunlight, heat, polishing and cleaning. Mothballs, which consist of naphthalene or paradichlorbenzene, are useful, but only if the packaging is well sealed to prevent the fumes escaping. The fumes are relatively heavy so the mothballs should be placed at or near the top of the clothing. It is advisable to use plenty of mothballs, perhaps about 1 kg per cubic metre, which would be roughly the volume of a large wardrobe. Nowadays, many materials and carpets are impregnated against moths during manufacture. This is done with toxic substances which are introduced during the dyeing process or in a special bath. The poison becomes incorporated in the wool fibres and it kills the insect larvae when they start to feed. If the treatment has been effective there should be little damage before the insects have acquired a lethal dose.
Control of textile pests
In many cases it will be sufficient to wash or clean the infested materials or to spray them with one of the many good insecticides available on the market. These substances contain a contact poison dissolved in petroleum or mineral turpentine. They can be sprayed by the appropriate vacuum cleaner attachment or by an aerosol where the insecticide is packed under pressure and released by pressing on a knob. Aerosols are, of course, more expensive to use and are not really suit- able for the treatment of furniture.
Upholstered furniture should be sprayed until the covers are quite damp, and this may require, for example, at least half a litre for a sofa.
Large objects which are difficult to treat at home can be sent for gas treatment, but this may be expensive, depending upon the distance to be travelled. Such treatment should involve the use of cyanide gas or methyl bromide.
Treatment by gas will kill eggs, larvae and adult insects, but it will not protect against a fresh infestation.
A severe period of frost can also be used, the furniture being placed outside when the temperature is likely to fall to at least -10° C, at least during the night. The furniture should be brought into the warmth again during the day. This process should be repeated for a couple of days, for although moths can tolerate low temperatures for quite a long time they are quickly killed by alternating heat and cold.