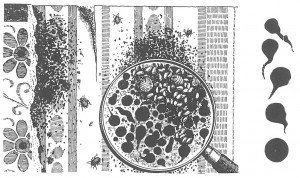 It is rare to find a lonely bed bug, when it is not just a case of an individual who has ventured forward to search for blood. They have a pronounced desire to clump together.
If you have found one of their strongholds, and it has been in use for a long time, you will find a jumble of adults of both sexes, nymphs, empty exoskeletons, eggs and empty egg shells and then the black, blood-containing excrement (fig 20). Their unity is partly because of their looking for body contact with each other, but especially because of a scent – again a pheromone – they release which is appealing to similar species.
It is the same pheromone that leads them back to the hideout when they have been out on the hunt for blood. The smell is not pleasant in our nostrils.
Johannes V. Jensen is very well exaggerating when he in one of his "Myths" writes: "One could smell like a world of fusel and poverty Pjaltenborg fuming out of the tiles of dung and spirit". A more sober description is that the smell is similar to rotting raspberries. With great success in certain parts of the world, so called bed bug dogs that were trained to smell for bed bugs have been used.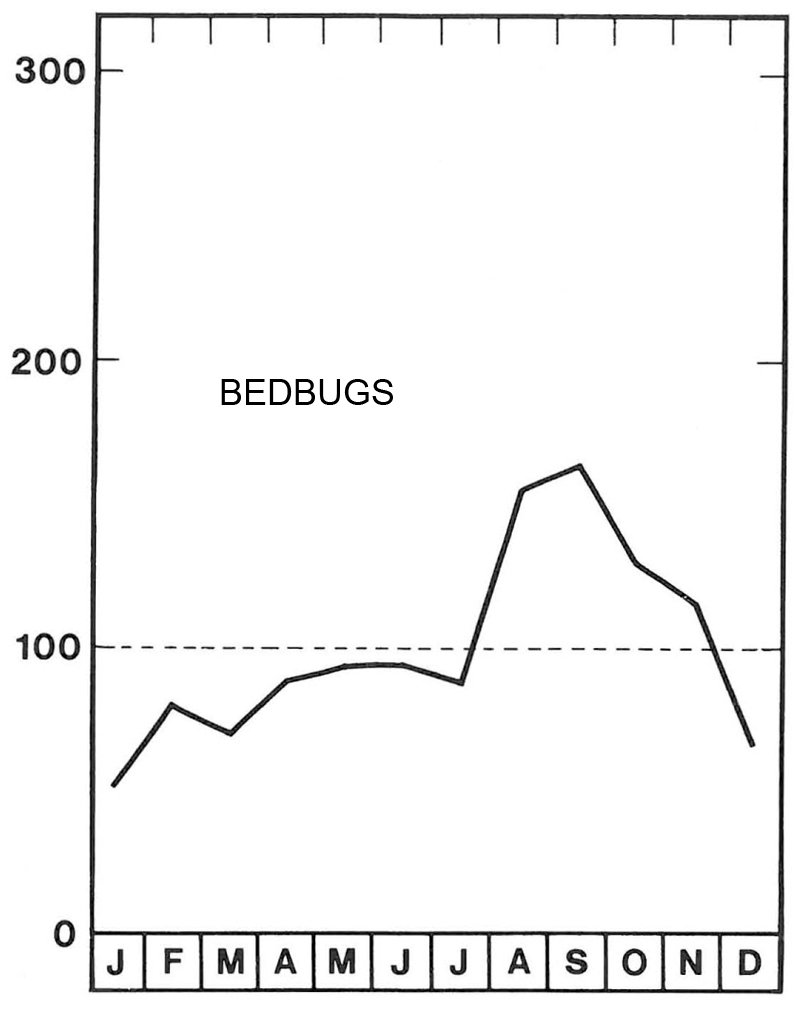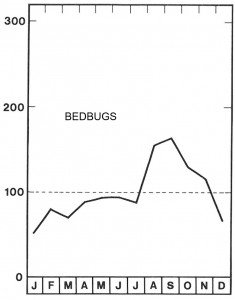 Where do you find bed bugs?
As described bed bugs only appears when it is dark and it is not possible to feel their bite, so luck is needed to surprise a bed bug out of its hiding place.
Briefly, bed bugs can be found in narrow cracks and crevices near sleeping places. The bed alone offers a wealth of cracks, and if it is one of the types that fit directly on the floor, without legs, there are good places to hide under it. Also in the mattress strongholds can be found, at seams and buttons. Away from the bed, cracks by skirting boards are a favorite stronghold, but bed bugs can also be found in the joints of bedroom furniture, behind loose wallpaper and behind paintings and posters