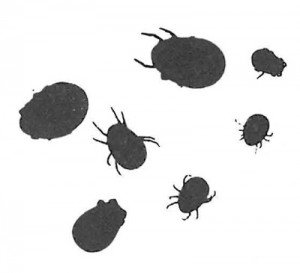 When the large ticks are out in the open, they are easy to see.
The ticks that hide in the cracks and crevices can be chased out with a spraying of an insect repellent spray containing pyrethrin I and II and piperonyl butoxide. Spray into cracks in woodwork, etc., and the ticks will come out of hiding after a few minutes time. Pyrethrin has an irritating effect on the ticks.
In cold environments, this method does not work (because the ticks are hibernating).